YouTube is your friend.  Setting friends and colleagues up on WordPress us fun, but it can be exhausting to answer the questions that come up over time.
One of the main reasons I recommend WordPress so often is that the sheer volume of help available online is astounding.  There are both written and video tutorials galore but many are not very useful because the trainer assumes the learner knows too much or the tutorial is specifically about features in older versions of WordPress that have changed or disappeared entirely.
Today I watched a bunch of WordPress tutorial videos and put together this list of  tutorials that I plan to keep up to date and add to as things change and I am asked more questions.  Please feel free to use the Add to List feature to add your own favorites.  Please make sure your addition is a video.
1
Craig Chamberlin: Introduction To Installing Wordpress
Aug 30, 2014 - youtube.com -

20
WordPress is web software you can use to create a beautiful website or blog. We like to say that WordPress is both free and priceless at the same time.
2
Craig Chamberlin: Introduction To Wordpress Pages And Multimedia
Aug 30, 2014 - youtube.com -

18
In general, Pages are very similar to Posts in that they both have Titles and Content and can use your WordPress Theme templates files to maintain a consistent look throughout your site. Pages, though, have several key distinctions that make them quite different from Posts.
3
Craig Chamberlin: Introduction To Wordpress Comments And Spam
Aug 30, 2014 - youtube.com -

21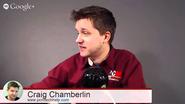 Comments allow your website's visitors to have a discussion with you and each other. When you activate comments on a Page or post, WordPress inserts several text boxes after your content where users can submit their comments. Once you approve a comment, it appears underneath your content. Whether you want to customize how your receive comments or tweak how your site displays comments, WordPress provides a thorough set of options to build a community from the visitors to your site.
4
Craig Chamberlin: Introduction To Wordpress Plugins
Aug 30, 2014 - youtube.com -

16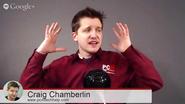 The core of WordPress is designed to be lean and lightweight, to maximize flexibility and minimize code bloat. Plugins then offer custom functions and features so that each user can tailor their site to their specific needs.
5
Tyler Moore: Understanding WordPress Themes
Aug 30, 2014 - youtube.com -

17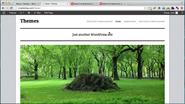 This is Tyler Moore's  detailed overview on how to understand and control WordPress themes. This video should give you the tools and information you need to understand any WordPress theme.
6
Steven Wright: Advanced Image Editing using WordPress 3.9
Aug 30, 2014 - youtube.com -

21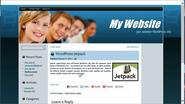 In this video you will learn how to add borders and margins to your image using WordPress 3.9. Featuring the Advanced Image Styles plugin.
7
Steven Wright: Adding New Users to WordPress
Aug 30, 2014 - youtube.com -

18
In this session you will learn how to add new users to your site and the rolls and permissions.
8
Overview of WordPress 3.9 'Smith' New Features and Improvements
Aug 30, 2014 - youtube.com -

21
In this video we will learn about WordPress 3.9 "Smith" new features and improvements.  Released on April 16, 2014, WordPress Version 3.9 has some great new updates that improve usability and just make things easier.
9
How to Edit and Format a Page in WordPress 3.9 (Very Basic)
Aug 30, 2014 - youtube.com -

18
The updated visual editor has improved speed, accessibility, and mobile support. You can paste into the visual editor from your word processor without wasting time to clean up messy styling. (Yeah, we're talking about you, Microsoft Word.)
10
How to Easily Embed Videos in WordPress Blog Posts
Aug 30, 2014 - youtube.com -

19
Wonder how people embed YouTube and other videos to their blog posts and pages? In this video, we will show you how to easily embed videos in WordPress blog ...
11
How to Add Google Maps in WordPress
Aug 30, 2014 - youtube.com -

20
Do you want to embed Google Maps in WordPress? Maybe you want to add an interactive display of your location or it is to add directions for your visitors. In...
12
WordPress: Jetpack Site Stats
Aug 31, 2014 - youtube.com -

16
Created as a training video for the Nebraska Libraries on the Web project hosted by the Nebraska Library Commission.
Sep 01, 2014 - quepublishing.com -

20
The perfect introduction to WordPress! WordPress can be daunting to a new user and this video teaches you the basics with a simple, step-by-step approach. You'll quickly become a well-versed user who understands the process, structure, and logic of WordPress.
Nov 11, 2014 - pootlepress.com -

17
Please share this tutorial: Tweet On one of our recent WordPress Xpress days we were challenged by a really creative design concept (specifically how to create a header, navigation and main image all to look like one stunning hero area). Luckily we know a thing or two about Canvas, so we were able to create ...
Image Source: Skeezix1000 on Wikimedia Commons